Fri, Jun 13, 2014 at 10:45AM
---
Are you planning a move this summer? This is the height of moving season, so you might be tempted to compare your mover's estimate with friends, neighbors and relatives. You might even be leaning on your own past experience to give you an idea of what your move will cost! But the truth is, every move is different, and so is every estimate. Here's a general outline of what goes into your moving cost:
Time. This, along with t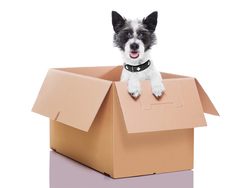 he number of movers required, is used to determine the cost of local moves.
Distance. We use distance to figure out the cost of long-distance moves, in or out of Florida.
Weight. Weight also factors in when you're moving long-distance. This is just the sum total of all the furniture and goods you choose to move on the truck.
Volume. Volume's key when you're moving from country to country. This, along with your mode of shipping (air or ocean) will determine the cost of an international move.
Access and additional services. Are you using packing and unpacking services, storage, or full value coverage? Or maybe your new home is hard to get to, and requires some extra truck-to-house lifting? Additional services or special circumstances will add to your total cost.